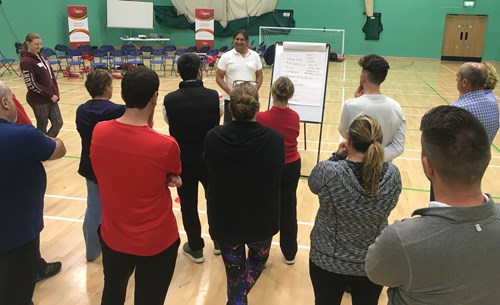 Good coaching is vital to ensure that those participating in sport have a rewarding experience. Coaching and teaching sessions should be fun, safe, engaging and appropriate for the age and ability of the person or performer if they are to achieve their potential.
Poor, outdated coaching and teaching practice is a contributing factor for those who drop out of sport and physical activity, especially those young people who receive a negative experience.
Providing the right environment with opportunities for participants to flourish and develop is key to assisting individuals achieve their potential, whether that be socially and for fun or as an elite competitor.
It is important to recognise that every child or performer is different and requires a bespoke approach if they are to be engaged and retained in sport for life, regardless of their ability.
Isle of Man Sport is committed to supporting the improvement and development of coaching as set out in objective seven the Isle of Man Strategy for Sport 2014-2024.
This section of the website provides information and coaching resources for coaches, clubs and governing bodies.
Should you need to speak to anyone regarding coaching development please do not hesitate to contact the Sports Liaison Officer on 651572 or via email.