Launched in 2018 the Isle of Man Sport Coaching Festival brings together a whole weekend of first class coach education and development from some of the UK's leading coaching experts. 
In 2019 we were very lucky to be able to film the whole festival and bring that education to the wider coaching fraternity via our online resource library. 
Our guests included Daniel Newcombe (Welsh Hockey), Scott McNeill (GB Hockey) and John Mills (British Cycling).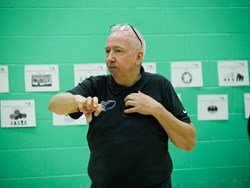 Scott McNeill                                                  Daniel Newcombe                                             John Mills
Check out the workshop recordings on the menu bar.