Sports Nutrition Seminar Series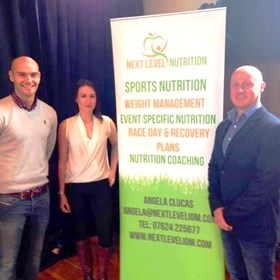 In 2016 Isle of Man Sport in Partnership with Next Level Nutrition promoted a Nutrition Seminar Series with world leading sports nutrition experts Prof Graeme Close and Prof James Morton. 
The series also provided a key ingredient in the Isle of Man Sport Coaching Development Programme which ran between 2014 and 2016.  
Originally a Professional rugby league player, Graeme is a Professor in Human              Physiology at Liverpool John Moores University where he combines his academic research with nutrition and physiology consultancy to some of the worlds leading sporting individuals and organisations.
James is a Professor of Exercise Metabolism & Nutrition at Liverpool John Moores University (LJMU) and the Head of Nutrition for Team Sky Cycling.  
Endurance Exercise - Carbohydrates and Team Sky
Prof James Morton shares first class information about how to best utilise carbohydrate for endurance sport using his work with Team Sky as the example.  
Protein and the Athlete: What, When and Why?
Prof Graeme Close explains the key information around how to maximise your training benefits by ensuring you get the optimal amounts of protein in your diet of the right type at the right time!
Sports Supplements: Separating the "Wheat form the Chaff"
Prof Graeme Close delves into the complex world of sports dietary supplements and the risks invlved with taking them.  A food first approach is advocated but Graeme sheds light on what supplements will actually benefit performance when normal dietary intake of food is not enough.