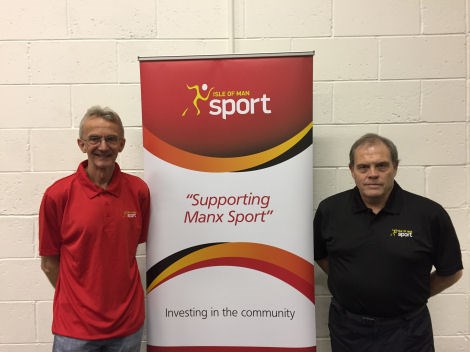 Isle of Man Sport appointed two new members at their annual meeting, held on 8th November 2018.
Following an application process, Andy Fox and Jon Whiting were appointed by the Isle of Man Sport selection pannel. Gary Corkhill and Karen Riordan were also confirmed to continue for another four year term.
The body, which retires by rotation on a four year basis, is an independent forum for the promotion and development of sport and recreation, advising and assisting the Isle of Man Government to deliver its strategic objectives in relation to sport.
Minister for Department of Education, Sport and Culture, Graham Cregeen MHK, said:
'It's a delight to welcome both Andy and Jon to the board. Both new members will bring a wealth of different skills and experience to the table which will prove extremely useful in assisting the Isle of Man Government deliver on some of its key objectives, helping the Island's talented athletes to fulfil and achieve their potential.'
Andy Fox is a former head teacher of St Ninian's high school and has been heavily involved in athletics on the Island since 1987. Currently, Andy is coach to a number of local athletes and continues to compete in athletics events on and off the Island.
Jon Whiting has been a stalwart for Manx Hockey over many years, holding the role as Chairman of the Hockey Development Committee and being a member of their Executive committee. Away from Sport, Jon has served with the IOM Civil Defence on a voluntary basis for almost 10 years.
Isle of Man Sport also thanked two of its outgoing members at the meeting, Richard Radcliffe and Gail Corrin. Richard has dedicated over 20 years to IOM Sport serving as Chairman of the IOM Sport Aid and Sports Liaison Committees respectively during that time. Gail joined IOM Sport in 2010 and was one of the driving forces in reviewing and modernising of the Sports Liaison Committee's governance processes.
The eight Isle of Man Sport body representatives are now Gary Corkhill, Sarah Corlett, Andy Fox, David Morgan, Marie Morgan, Karen Riordan, Andy Varnom and Jon Whiting.