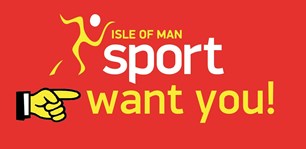 Isle of Man Sport are seeking applications for voluntary members to serve on the IOM Sport Committee for a four year period commencing October 2022.
Applications are welcome from anyone with relevant experience and an interest in furthering the development of sport as highlighted in the IOM Strategy for Sport 2014-2024.
An application form and further information can be found below or can be obtained by contacting Paul Callow, IOM Sport Business Administrator, Department of Education, Sport and Culture, National Sports Centre, Groves Road, Douglas, IM2 1RB. Telephone: 688555 or email: paul.callow@gov.im
All applicants will be required to supply two letters of reference with their application.
*Please note that IOM Sport Members serve in a voluntary capacity*
Applications to be received no later than: Monday 15th August 2022
Information & resources for applicants: