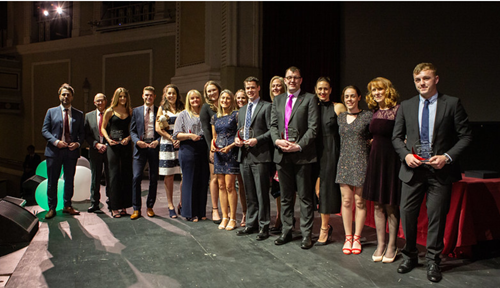 The 2018 IOM Sports Awards Winners
The Isle of Man Sports Awards is a inspiration evening when the Islands top athletes and officials gather at the Villa Marina to celebrate the sporting achievements and success stories during the year. Click the links on the left to see the information and winners from previous year.
If you have any questions about the Isle of Man Sports Awards event, please contact us at iomsportsawards@gov.im for more information.
To watch the full 2018 IOM Sports Awards evening on our YouTube channel, please click here.
Event details:
Event Name: 2019 Isle of Man Sports Awards
Event Date: *Cancelled*
Event Venue: Royal Hall, Villa Marina, Douglas, Isle of Man
Event Headline Sponsor: Microgaming Play It Forward
Submission of Nominations: Nominations are now closed.
Facebook: @isleofmansportsawards
Twitter: @iomsportsawards
Instagram: @iom_sport
Nominations for the 2019 Isle of Man Sports Awards closed on Friday, 24th January 2020 and the shortlisted nominees will be announced in mid-February 2020.
Thank you to our sponsors: